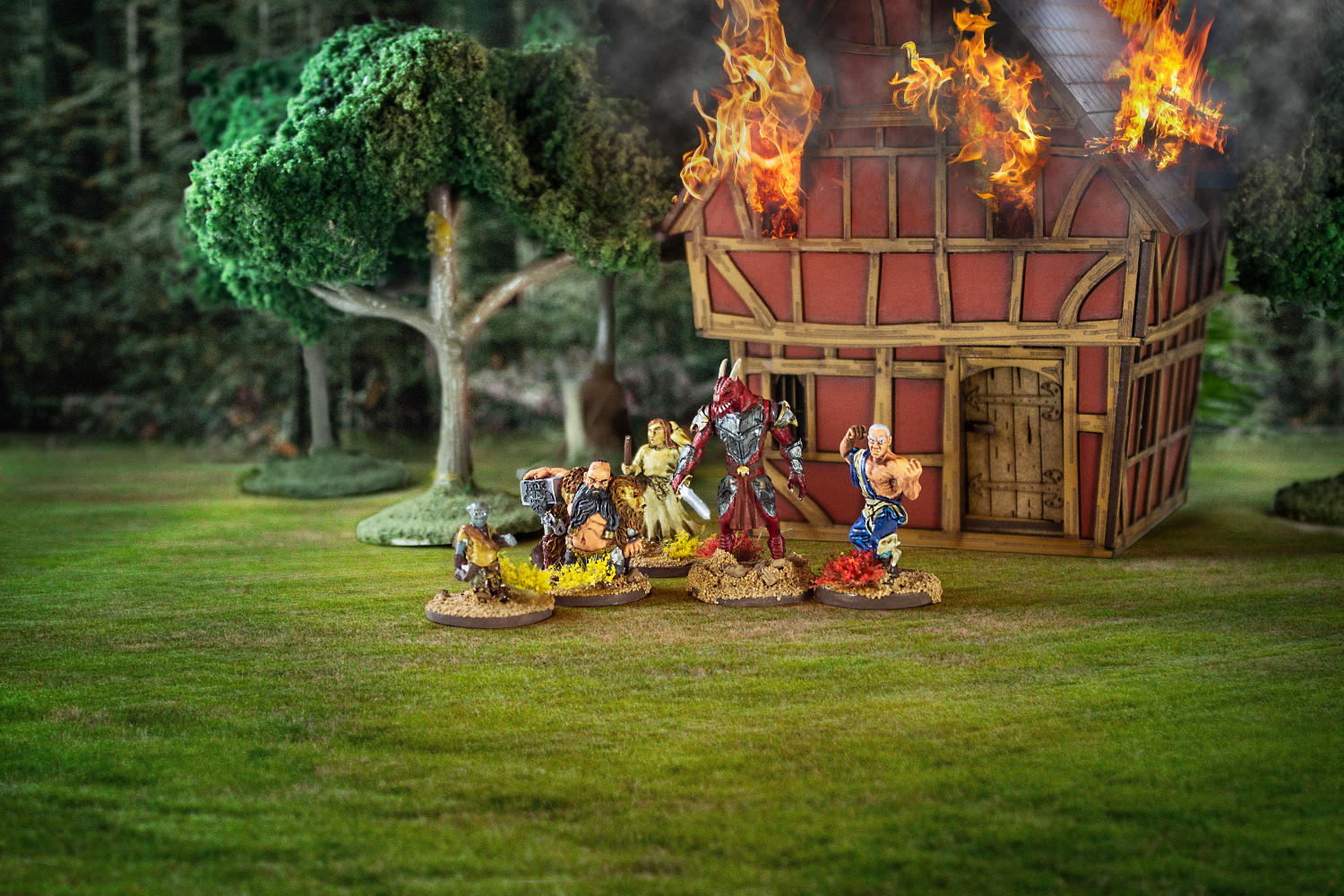 A Painted Party
Once upon a time we played a Dungeons and Dragons campaign we called 'Into The Unknown' for about 2 years or so, it had some highlights, and one of them is coming almost 3 years later. I managed to finish a project.
This campaign may have finished a few years back but it certainly left a few lasting impressions. In a bit of a misunderstanding, we may or may not have burned down an entire guild hall, but that's just hearsay after all these years.
Were there any survivors?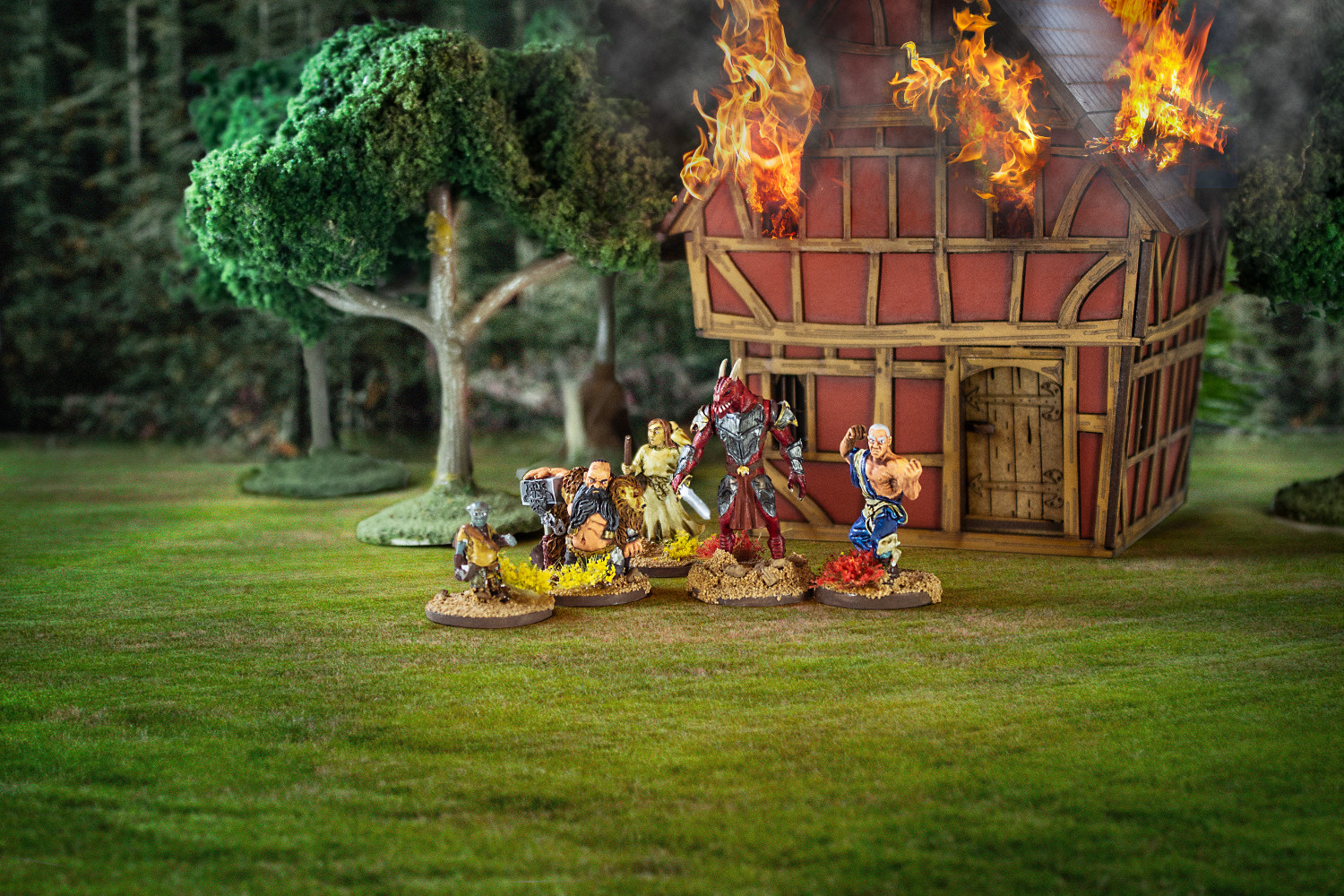 Even though this campaign took place digitally, it held enough of my interest over the years to take the time to finish it. Generally I paint armies of dudesmen, and painting this group of characters was a lot of fun. Finishing this project has pushed me to start working on our party that's currently running through the Tomb of Annihilation campaign. I'm even starting this project before we've finished the campaign, a notable improvement over my previously slow performance!
Gallery
Party

Darje

Drak-mor

Kreggar Gemcutter

Tunasloth Torinn

Shit Wizard

The gang burns down the Guild