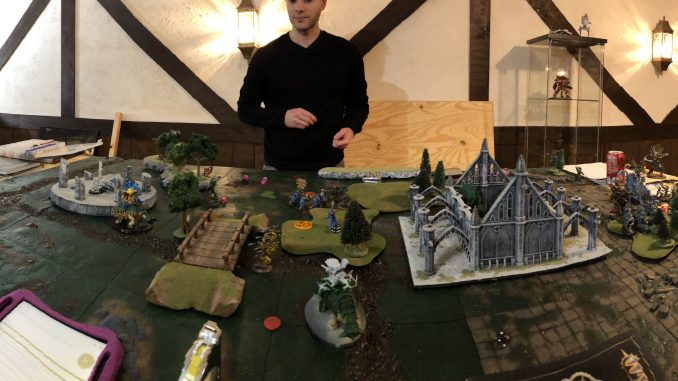 More work has been done AND the first game has taken place down in my new Game Room.  All in all, great progress since the first post.  This time last year is when I started packing up my gaming space in my last house in preparation to sell and move.  It's been a long road, but I finally feel like I've made it…somewhere.
Game Time
My brother was in town for Thanksgiving so that gave me some drive to get my gaming table up.  My plan is to rebuild this table into a 9ft x 5ft setup to accommodate the same rough size of games but also allow for space for books, figures, drinks, etc.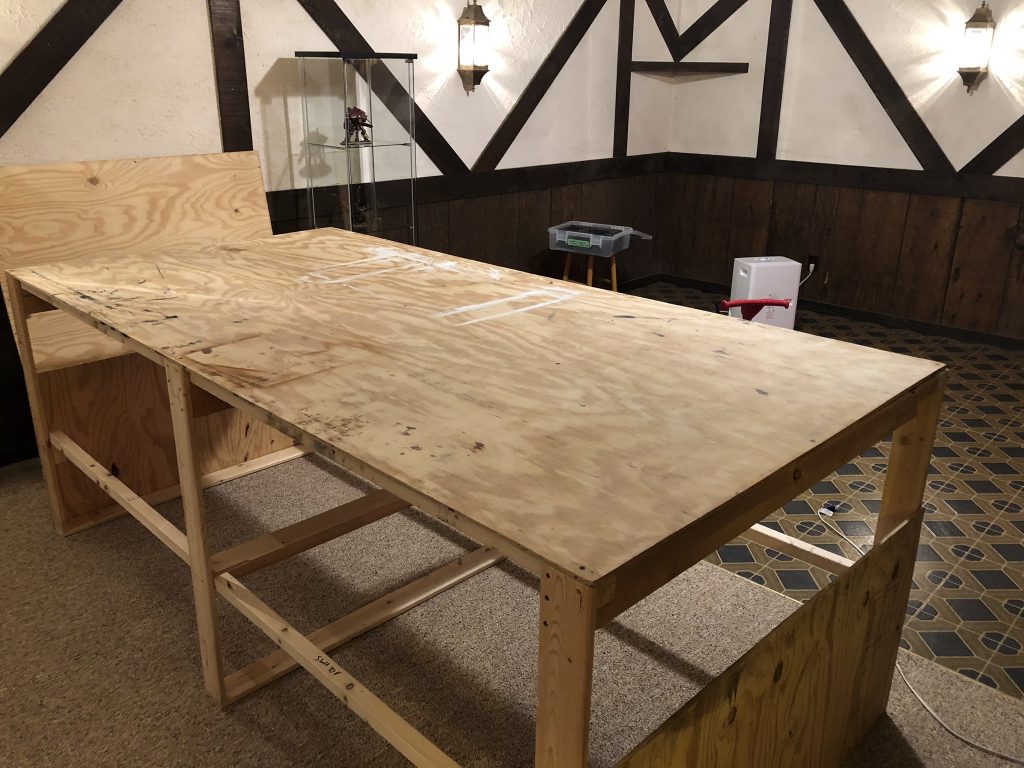 Organization
A part of what I enjoy in gaming is organizing the things I collect, consider it an outlet for my obsessive side.  I was able to finally organize all of my wargaming and RPG books in one place, as well as all of my dudesmen.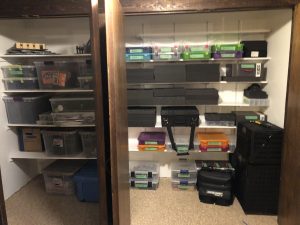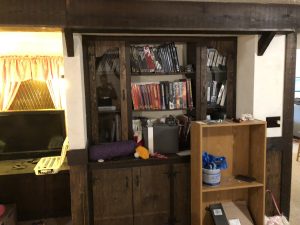 First Game!
Lastly, the first official game was had in the Game Room.  A quick game of Age of Sigmar 2.0 between Seraphon and Slyvaneth in which I handily won with the Seraphon.  It felt great to get things out of storage and actually play a game.  On to the next game!

Onward!
I've made significant progress, but there's a lot more to do.  I think the best part about all of this is I'm almost to the point of being ready to get my paint desk ready for action.  I've been itching to get back into painting as well as posting here about how I handle painting these armies.  And, of course, more gaming!