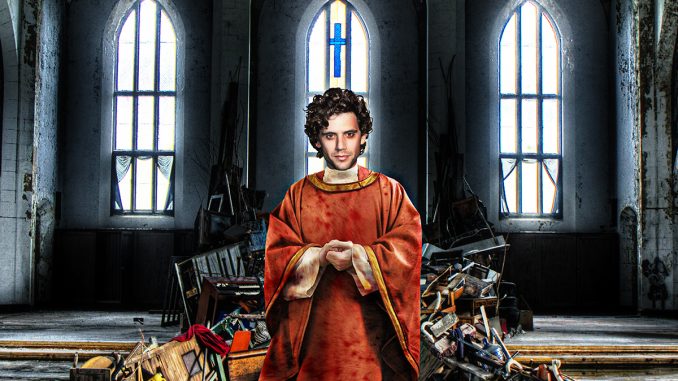 Three years ago, Jason took me on my first dive into Apocalypse World. It was his first time running a Tabletop RPG, and the entire groups first run at this game engine. I didn't know what to expect. I wound up very pleasantly surprised at how natural the system felt. Jason tells a different story, which he reflected on in his review of the second edition of the Apocalypse World Engine, but the rest of us were having fun. Post apocalyptic antics and drama to the max!
My professional background is heavily rooted in photo retouching for retail photography. This has naturally lead to me having thousands of hours logged in Photoshop. I can draw, but not nearly as well as I would like to. I wanted to contribute to the group beyond playing so I made some found image mashups that were my representations of the characters. I would have loved to make one for each of the four players, however we only wound up playing three sessions. Jason being new to DMing was quickly feeling overwhelmed, so we switched fromApocalypse World to something that required less heavy lifting by the DM. We immersed into the D&D 5e Starter Set. We had an absolute blast! But. What was I to do with two half finished character renditions and a third kind of started?
I managed to finish the first two right away just because I had come so far. The third? Forgot about it until last week when I decided "What the hell, let's make some digital art!". Sadly, I our fourth party member has been long since forgotten  and has been left out of this mix. (Sorry Bill!).
So without further adieu, here are three of the four characters in stunning, living color!
Machine Gun Joe Viterbo
GUNLUGGER. A little bit crazy. A lotta bit violent. Likes to bake cookies when he is not working on his BFG.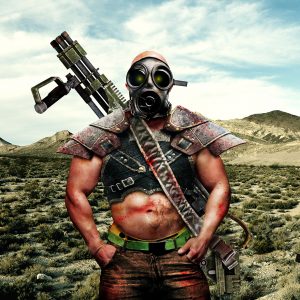 Ishmael
HOCUS. In a world full of chaos, an attractive young cult leader is just what the doctor ordered.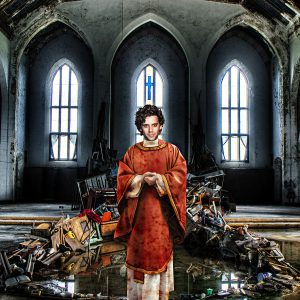 Frank Martin
DRIVER. He has a van and drives it SUPER well. Sadly, he spends a lot of time carting everyone else around due to the lack of working vans.